Friday, March 17, 2006

Feeling more then lucky today

For some reason I am sitting here today thinking about all that I feel lucky and grateful for (must be the irish in me). I have a few more thoughts....You know I have the best family and I don't just mean my biological family but my work family as well. I have not really given much history regarding my "situation" but as I said in a previous post, I was diagnosed with breast cancer 7 months ago and I have been undergoing treatment to get rid of this beast ever since. Right after my diagnosis my "work" family rallied together and took a very large collection of money and bought several gifts certificates for my family, sent me more cards then I think I have received in the 33 years to date, sent flowers, called me and just really showed their support. I was so amazed at the generosity that they displayed. I mean I could never have imagined a group of people (who I technically don't even work with anymore) thought so much of me that they would give so much. I must say I was overwhelmed. I have to tell each and everyone of my Kraft family members thank you for everything, you are all so special to me. I was suppose to get together with a group of people from work next week but when I went for my chemo this week I had a fever so they postponed my treatment. I am really looking forward to seeing everyone but we are going to have to reschedule. I will be going for chemo next week instead. Oh, and about the fever, it's gone now just left with a dry cough that is really quite annoying other then that I feel great. So once again, thanks to you all.

Welcome to our blog. We are an average family of 4 dealing with life's struggles and living one day at a time. Thanks for visiting!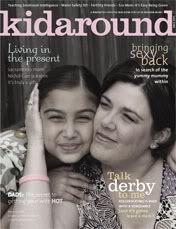 Breast Cancer Site
Cheeky Jewelry
Kevin Russell
Komen.org
Norcal Beagles