Wednesday, March 22, 2006

One More Down

Well one more treatment down and who knows how many to go. Vince and I spent the day at Stanford yesterday and all in all everything went well. I am feeling pretty good today just a little tired. I am getting excited for this weekend. I have plans to go with 2 of my bestest buds to tea on Saturday which will be fun. Vince and the girls may drive down to the Bay Area with me to hang out with Vince's best bud David. I am hoping to see my niece and nephew this weekend too. I have not seen them since President's Day weekend and I miss them!!! It's so much fun to have them come visit so hopefully they will be able to make it.

Welcome to our blog. We are an average family of 4 dealing with life's struggles and living one day at a time. Thanks for visiting!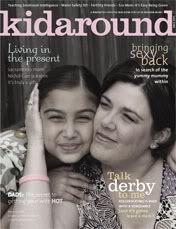 Breast Cancer Site
Cheeky Jewelry
Kevin Russell
Komen.org
Norcal Beagles