Monday, September 08, 2008
Amazing Strength and Determination
The girls and I with our signs for Chrissy


Chrissy immediately after she crossed the finish line


The girls and I with the Iron Woman!!


Chrissy and her family


Yesterday one of my best friends Chrissy ran a half ironman triathalon in Santa Cruz. She has been training for the past 8 months for this and I am so proud of her!!! Vince, the girls and I showed up in Santa Cruz at 7:30am to cheer her on. The race began about 5 minutes after we arrived. I am not sure who has ever watched a triathalon but let me just tell you, these people are AMAZING!!! She swam in the ocean for 1.2 miles then she ran 2 blocks up the road barefoot with a wet suit on where she changed into her bike gear and headed straight up hill for a 56 mile bike ride right after that it was back to the "transition area" to drop off her bike and head straight up hill again out for her 13.1 mile run which ended with about 2 miles worth of running on the beach and I'm not talking wet easier to run in sand I am talking the dry stuff that you just sink into. We were able to catch her entering the water and exiting the water before and after the swim portion and then we caught her heading out and returning form her bike ride and we also caught her heading out for the run and at the end as she crossed the finish line. Every time we saw her she had a big smile on her face however, at the time we didn't know she was suffering from motion sickness after swimming in the ocean and suffering from lightheadedness and dizziness after not being able to eat enough while she was biking (yes, this is an all day thing so they have to squeeze in eating while they are doing all this, see why I say they are amazing). Anyways, she completed the race, again, with a big smile on her face. The girls ran with her for the last few feet across the finish line as we watched and cheered her on. This was Chrissy's second tri the first was a "sprint" which was much shorter then what she did yesterday (but still amazing to me). I am just so proud of her because she did this with Team In Training to raise money for the Leukemia and Lymphoma Society. She dedicated 8 months to preparing for this, and she gave it her all yesterday. I was so happy we could be there to show our support but I don't know if words can ever describe how proud and amazed I am by her determination, strength, courage, drive, etc....she really is something and I am blessed to call her my friend. Way to go Chrissy!!!!

Welcome to our blog. We are an average family of 4 dealing with life's struggles and living one day at a time. Thanks for visiting!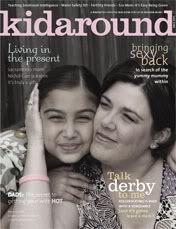 Breast Cancer Site
Cheeky Jewelry
Kevin Russell
Komen.org
Norcal Beagles