Thursday, May 29, 2008

Caterpillars and Butterflies

I had to share this story. Yesterday Sydney and I were at the park and there was another little girl, looked to be about the same age as Sydney there. They eventually started playing together and wound up on a grassy area behind the bench I was sitting on. Sydney suddenly bends down with hands on knees and says to her new friend, "Look, it's a caterpillar" the little girl says, "Where?" Sydney says, "Right there" as they both get their faces a little closer to the ground to see. The other girl sees the caterpillar, draws her leg up with her "Ugg style" boot on and says, "Want me to kill it?" Sydney yells out and puts her hand out as if to stop the girl, "NOOOOO!!" the little girl puts her foot back down and says with confusion, "Why not?" being a girl they should want to kill all bugs, right? Sydney says back to her, "Because it's going to turn into a butterfly" the little girl then asks Sydney, "It is, when?" and Sydney replies, very sure of her answer, "On Monday!" Haaaaaaa...I was cracking up inside, this was the cutest moment and that caterpillar was probably saying to Sydney, "Thanks for buying me 5 more minutes" Ohhhh, kids are so much fun.

On another note, I got the results from my CT scan that I had last week and although they did not have my Stanford reports to do a comparison before my doctor appointment, based on what they reported and what was reported by Stanford last time my Davis Dr. sees nothing new mentioned so he is thinking things are stable if not slightly improved. They are doing the comparison now and I will have that to take with me to my appt. at Stanford next week. I was happy about the news and I will continue on on the current treatment plan.

Welcome to our blog. We are an average family of 4 dealing with life's struggles and living one day at a time. Thanks for visiting!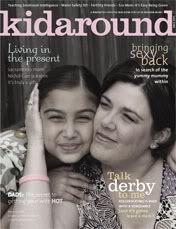 Breast Cancer Site
Cheeky Jewelry
Kevin Russell
Komen.org
Norcal Beagles