Friday, August 01, 2008
Dot to Dot
Last of the summertime swim


Well the girls have just about completed their second week of school. So far everything is going well. We did have a little "disciplinary" action on Monday with Sydney. So after school Vince had picked her up and I was at treatment. On the ride home she says, "Daddy, I got a dot next to my name today but we are not going to tell mommy"....Ummmmm WHAT?!!!! So turns out she did not freeze when the teacher blew her whistle at the end of recess which I guess resulted in Sydney having an orange dot placed by her name for the rest of the day. I am still a little confused by it but her teacher didn't mention it to me so I guess it is no big deal however, the fact that she didn't think they had to tell mommy WAS a big deal!!!! So I guess my kids already fear the wrath of mommy, not good. Although I am thinking Sydney is the one that is going to push the limits because her sister who is in 5th grade has never gotten a dot or had to "pull a card" (that's another form of disciplinary warning they use at school) in all her years so far in school, or wait, maybe she just didn't tell me....Haaaa...

All in all, things are going great as long as we can keep the little one on the straight and narrow.

Welcome to our blog. We are an average family of 4 dealing with life's struggles and living one day at a time. Thanks for visiting!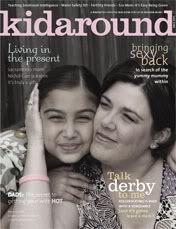 Breast Cancer Site
Cheeky Jewelry
Kevin Russell
Komen.org
Norcal Beagles