Tuesday, July 01, 2008
One Fish, Two Fish, Red Fish, Blue Fish
Sydney doing her back float


The girls have been taking swim lessons again this year and all is going great. Shelby is doing so good I told her this will be her last year unless she wants to learn some "advanced" maneuvers. Sydney is also doing great. She got right in the water there was no crying or clinging to mommy this year. It's pretty funny though. They have a little barbell floating device that the kids will use to hold onto while they float on their back and do arm strokes. Well Sydney's little thighs are so big that the barbell is not even floating in the water when she is on her back it is simply resting on her thighs, it's pretty funny. Hopefully she will loose some of that "bulk" once she starts school in just 3 more weeks. I can't believe it is almost time for her to start Kindergarten. It just doesn't seem possible. She went to the dentist a couple weeks ago for her required check up and she refused to let them even look in her mouth so we have to try again in 6 months. She is definitely not like Shelby. When Shelby is afraid or apprehensive she will look scared but with coaxing she will go along with the plan Sydney on the other hand digs her heels in and will not budge. So hopefully they will be able to check her teeth next time.

That's about all that's been going on around here. I am still doing well. I have been on my current treatment going on 7 months now and I am still feeling good. I will have another CT scan in about 6 weeks and I expect good news from that one as well.

Welcome to our blog. We are an average family of 4 dealing with life's struggles and living one day at a time. Thanks for visiting!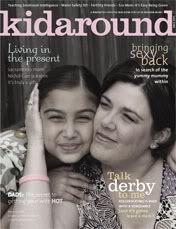 Breast Cancer Site
Cheeky Jewelry
Kevin Russell
Komen.org
Norcal Beagles