Friday, June 06, 2008
Betsy Ross and Luzena Wilson

Well Shelby has completed 4th grade. This was another great year for her. She was on the honor roll all year and the Principal's List (4.0 GPA) twice. We were so proud of her. To end the school year her class performed a play called Gold Dust or Bust. It was so cute to see them perform and I was very impressed with their acting skills. Shelby played the part of a character Luzena Wilson who was one of the main characters in the play and her best friend played the other leading female roll. It was pretty funny because the dress her teacher provided for Shelby's friend to wear had several holes in it so Shelby graciously volunteered her grammy to fix/sew it. Well we all believe our grandma's are expert seamstresses however, sewing has never really been my mom's "forte". Don't get me wrong, she has made an outfit or 2 in her time but it's just not her favorite thing to do. Being the wonderful grammy that she is, she agreed to mend the dress. We have an antique Singer sewing machine that has not been used in probably 10+ years. So grammy opened the sewing table, refreshed her memory on how the thread the machine, I grabbed the fire extinguisher because the antique cord was "crunchy" and off she went. The sewing machine took off a few times (it's a little hard to get use to the knee control) but in the end, the dress was just like new. I sat on the sidelines snapping pictures and laughing (surprise, surprise). These are the memories I love even if it resulted in a headache for my mom, must have been her intense concentration.


Another "big" thing that happened for Shelby recently was that we found out she needed glasses. She never mentioned that she was having trouble seeing so luckily when we took her for her physical they told us she needed to see an Optometrist. She looks very cute with her new glasses on and a little too grown up for my taste.

Welcome to our blog. We are an average family of 4 dealing with life's struggles and living one day at a time. Thanks for visiting!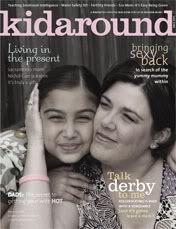 Breast Cancer Site
Cheeky Jewelry
Kevin Russell
Komen.org
Norcal Beagles