Tuesday, June 17, 2008
The Graduates

We had a wonderful weekend celebrating all the graduations. My cousin graduated from high school as well as our good friends twins, this I can't believe. How can these girls be 18 already, I just don't know. Kids are just growing up too fast.

Sydney also had a graduation of sorts, she likes to call it "promotioning". Her school had a little "ceremony" yesterday which was so cute and it was perfect that it was on a Monday because Vince was able to attend as well. He hates that he misses a lot of the girls school stuff because he is off working in the Bay Area. I think he really enjoyed seeing his baby get promoted to Kindergarten. Hope you enjoy the pictures of our very busy but good weekend.

Welcome to our blog. We are an average family of 4 dealing with life's struggles and living one day at a time. Thanks for visiting!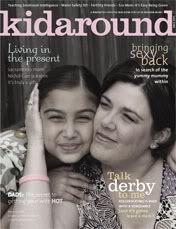 Breast Cancer Site
Cheeky Jewelry
Kevin Russell
Komen.org
Norcal Beagles