Wednesday, August 20, 2008
7 Times, But Who's Counting?
He came up to the fence just to say "hi" to the small group that had gathered, such a nice guy!!
The girls and I in our matching Daughtry shirts that I made
Us with the band, what a moment!!!
Lead Singer for Lifehouse
Well I took Shelby and my niece to a concert to see none other then DAUGHTRY...haaa.We actually saw Lifehouse and a couple other bands of which I had never heard of. We had VIP tickets for Daughtry so we got to meet the guys and get our picture taken with them. I can't even remember what I said to them because I was so star struck and soaking in all the hugs we got from each of them. So not much to write but I do have tons of pictures. We were in the second or third row off to the side a little so we had a great view and I might add, my ears are still ringing. I tried to pick out my favoirte pictures of the 100 that I took. Hope you enjoy them as much as I do. Oh, and one more thing, I think I have officially converted my niece and daughter to Daughtry stalkers oops, I mean Daughtry fans. More Chris, love that smile
Shelby watching the concert

Welcome to our blog. We are an average family of 4 dealing with life's struggles and living one day at a time. Thanks for visiting!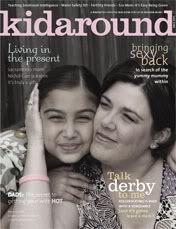 Breast Cancer Site
Cheeky Jewelry
Kevin Russell
Komen.org
Norcal Beagles