Wednesday, August 13, 2008
Camp Out

We went camping last weekend and had a blast!! The girls had so much fun and Sydney was a mess when we got home, she was even afraid of her bath water, that's how dirty she was. The place we camped at was really very nice and I would definately go back. We had a little trouble "setting up camp" as we borrowed my in laws tent trailer and for some reason we could not get the pop out side to "pop out" so after much struggle, help from other campers, and a crow bar, we managed to get it out and all was well, well at least until it was time to go home and then we couldn't get it pushed back in. That was just a minor problem though, everything else went smooth and we had a wonderful time.

on another note, I had my 3 month CT scan last week and got the results on Tuesday. There appears to be a chance that the current treatment that I have been on since January may be failing me already. Everything (except for the pesky liver lesions) is stable, in the liver there may have been some progression. My doctor is not totally convinced of this so we have decided to give it 8 more weeks and then take another look and see if things truly are progressing, I hope that they are not because I really do not want to have to change treatments again but I will do what I have to do. So wish me luck that this chemotherapy is still working and we can stay the course.

Welcome to our blog. We are an average family of 4 dealing with life's struggles and living one day at a time. Thanks for visiting!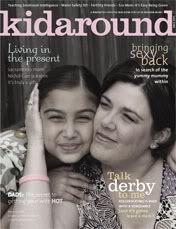 Breast Cancer Site
Cheeky Jewelry
Kevin Russell
Komen.org
Norcal Beagles