Sunday, September 14, 2008
Birthday Girl

Sydney making a wish



She lovves her new mermaid Barbie



Shelby reading her card to Sydney



The girls with my Great and their Great Great Uncle


I am a little late in posting this but Sydney celebrated her 5th birthday on Monday. I am still in denial that my baby is 5 years old already. We had a little cake for her and I am still trying to get a tea party planned with her classmates but at the rate I am going it will probably be her 6th birthday when that happens. As you can see from the photos, she was very happy with her gifts, she loves everything!!

Yesterday the girls and I drove to visit my Great Aunt and Uncle and my cousin. We had such a nice visit with them as always. I have so many great memories growing up, they have always been so good to me and my uncle even use to babysit me every once in awhile when I was little. He still remembers that and we talk about it when I visit. The girls really enjoy visiting with them too and are always sad when we have to leave. I sure wish we lived closer!! My uncle will be celebrating is 86th birthday on the 18th of this month so happy birthday Uncle Tony, we love you!!!

Welcome to our blog. We are an average family of 4 dealing with life's struggles and living one day at a time. Thanks for visiting!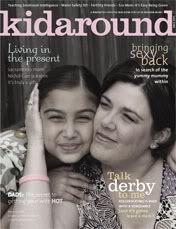 Breast Cancer Site
Cheeky Jewelry
Kevin Russell
Komen.org
Norcal Beagles