Monday, April 03, 2006
Where's Sydney?


Can you find Sydney in this picture? This pic reminds me of the movie ET when ET was hiding in the closet with all the stuffed animals. So we had another great weekend. Our friends David and Chrissy where here on Saturday and Sunday which (as always) it was so nice to spend time with them. We had lots of laughs. We have some busy weekends coming up. Next weekend we have a birthday party and the following weekend is Easter which we are hosting here and the weekend after that we are going to our friends house for dinner and games. I love being busy.....Ohhhh, and most importantly, Vinny is turning 35 on the 27th.....Wow he's half way through his 30's. Hopefully we don't have a repeat of last years b-day, I don't think he will ever live that one down.

Welcome to our blog. We are an average family of 4 dealing with life's struggles and living one day at a time. Thanks for visiting!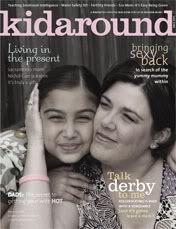 Breast Cancer Site
Cheeky Jewelry
Kevin Russell
Komen.org
Norcal Beagles