Monday, May 29, 2006
Much Fun In The Wilderness
Say Cheeeese

Me and my niece, is she almost as tall as me?

We love to hunt!!!


We spent the weekend in the wilderness and had a blast! As you can see from the pictures of the kids, they had a blast too, literally....It's just a BB gun, don't worry! We had such a nice time. The dogs loved running around the only bad part is my little Snubs (beagle) does not like car rides. He was so sick and nervous by the time we arrived at our destination that I opened the back of the Tahoe and I swear it looked like we had a mini Cujo in the back. My poor dog had heaps of thick drool hanging from his mouth, not a pretty sight! Jake (Labrador) was fine, he loves riding in the car and especially loved running around in the wilderness, that is what he was meant to do. It was so nice to get away, we will have to do that more often!

Welcome to our blog. We are an average family of 4 dealing with life's struggles and living one day at a time. Thanks for visiting!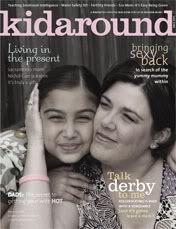 Breast Cancer Site
Cheeky Jewelry
Kevin Russell
Komen.org
Norcal Beagles