Friday, April 28, 2006

Happy Endings

I woke up this am and noticed our porch was all wet and considering the beautiful weather we are finally having I knew it didn't rain. SO I opened the front door to "check things out" and I hear a cat meowing very LOUD. Then the cat emerges from behind a bush in our front yard. I recognize this cat from the lost cat sign posted on the mailbox so...I proceed to make myself somewhat decent and I run out to the mailbox to confirm that this in fact "the cat"...it is so I jot down the phone numbers and run in the house and call "Shadows" owner. She was very excited to hear I had found her cat and I was very excited to tell her the great news. So long story short, Shadow is now back home, safe and sound. Why was the porch all wet you ask... well, apparently Shadow had made herself at home on a pillar on our porch and when Vince left for work she "startled" him so Shadow and Vince had a little "fun" with the hose this morning and apparently Shadow won since she was still on the porch and my husband was off at work....Very funny visual to me....Haaaa...I feel good that I was able to get Shadow back home.

Welcome to our blog. We are an average family of 4 dealing with life's struggles and living one day at a time. Thanks for visiting!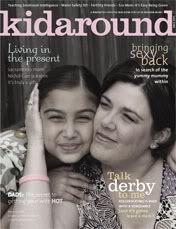 Breast Cancer Site
Cheeky Jewelry
Kevin Russell
Komen.org
Norcal Beagles