Thursday, May 11, 2006

Very Disappointed

I am SOOOO upset that Chris Daughtry is no longer on American Idol. Can I just say he was wonderful in my eyes and I absolutely LOVED hearing him sing. I really hope he pursues his dream because I would definately buy his CD in a heartbeat. I found a website that has all of his performances available to listen to and I just keep listening to them over and over. I loved that guy, there is no reason for me to even continue watching the show....I guess the bright side is hopefully he will get picked up very soon by a label and not have to be under the AI contract but still, I will miss seeing him twice a week. Part of me thinks America really isn't the ones deciding who stays and who goes, I think it could be "rigged". It may take me more then a few days to get over this one. So, if you are like me and want to keep seeing him and hearing him sing check out www.mrdaughtry.com.

Welcome to our blog. We are an average family of 4 dealing with life's struggles and living one day at a time. Thanks for visiting!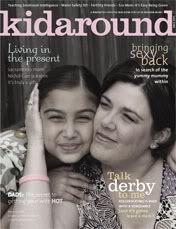 Breast Cancer Site
Cheeky Jewelry
Kevin Russell
Komen.org
Norcal Beagles