Thursday, May 18, 2006

Waiting On Pictures

I wanted to post some pictures from the Komen race we did on Saturday but no one has sent me any pics yet and Vince and I forgot our camera. I will put some pictures up when I get them but for now I have to share what a wonderful experience this was. Everyone met at our house before the race. Getting out the door was a bit chaotic but once we were on the road things went smooth. As we pulled into the parking lot for the race I was amazed at how many people were there. I suddenly got goose bumps all over my body and a nice lump in my throat. It was a feeling like no other to see so many people supporting what I pray for everyday, a cure for breast cancer. As we were walking my mom kept stopping while talking on her cell phone. I had no idea what she was doing, come to find out, she was conspiring with some of my co-workers. They had driven up to surprise me at the race. As we were walking I heard someone say, "Oh look, they have signs that say Boobie Troopers" sure enough I looked and there were 3 women standing there yelling, "Go Boobie Troopers" cheering us on. These 3 wonderful women were Idde, Cheryl, and Christine, my friends/co-workers. I was overcome with emotion to say the least. I mean how special did that make me feel. It was such a wonderful surprise! After the race we went back to our house for a BBQ. We ended the day by releasing pink balloons into the air. What a perfect ending to a perfect day. There are many things I have learned over the past several months since being diagnosed with breast cancer and Saturday taught me one more thing, no matter what life throws your way and how difficult things may seem doing something to help others will always make you feel better. Our team raised over $8,000 and I can't tell you how great that feels. We have decided to make this our annual event, go Boobie Troopers.

Welcome to our blog. We are an average family of 4 dealing with life's struggles and living one day at a time. Thanks for visiting!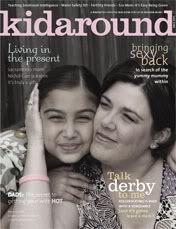 Breast Cancer Site
Cheeky Jewelry
Kevin Russell
Komen.org
Norcal Beagles