Friday, May 05, 2006

News and Excitement

I went for a CT scan on Monday and a MUGA scan which is pictures of my heart. The CT scan on Monday revealed that things are stable yet there is still not much change to speak of so my Dr. thinks it's time for a change in treatment. The risks of the chemo I am receiving are greater then the benefit I am getting from it. So I will be starting hormone therapy but first I have to decide if I want my ovaries surgically removed or if I want this shot (that they use a really big needle every month to give) in order to surpress my ovary function. I am leaning towards the shot right now just because I don't want to go through another surgery so I will see just how bad this shot is and may change my mind if it is too bad. I think I'm tough though so I think it will be fine. The results of my heart scan were excellent. Good news is my heart is working great! In other news, I mentioned in a previous post that I was doing the Sac Komen Race For A Cure well, I am so pleased to say that I have several people walking on my team (family and friends) we have 29 members. I am even more excited that as a team we have raised $6,148.00 how wonderful is this. Our goal is $6,500 so hopefully we will meet that goal before the May 26th deadline. I am so excited to participate in this race and so grateful to all the wonderful people that have pledged on my behalf. I can't express how thankful I am for everyone's generosity and support, this is truly a great cause. The walk is next Saturday. It will be a very rewarding experience and I am especially excited to participate in this with my family and friends by my side.

Welcome to our blog. We are an average family of 4 dealing with life's struggles and living one day at a time. Thanks for visiting!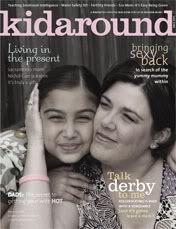 Breast Cancer Site
Cheeky Jewelry
Kevin Russell
Komen.org
Norcal Beagles