Monday, May 22, 2006

Must Celebrate

Sydney is on her way to being potty trained....Very exciting stuff!!!! She managed to keep a dry diaper all day yesterday and is working on doing the same today. This is huge! I can't believe I may almost be out of diaper changing days forever! Yippee!! I will spare everyone the details, I just had to share that it has been a very exciting weekend for us. I am so happy for my little "big" girl.

Welcome to our blog. We are an average family of 4 dealing with life's struggles and living one day at a time. Thanks for visiting!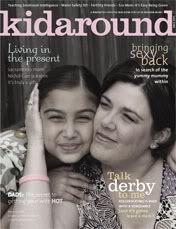 Breast Cancer Site
Cheeky Jewelry
Kevin Russell
Komen.org
Norcal Beagles