Friday, May 05, 2006

Headstands

The other day Sydney wanted me to sit in her room on her little Dora chair. I told her that mommies booty was too heavy to sit on that chair and she replied, "Then I think you should turn around and sit on your head" I guess my head isn't too heavy....She's so funny!

Welcome to our blog. We are an average family of 4 dealing with life's struggles and living one day at a time. Thanks for visiting!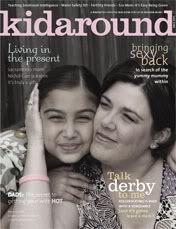 Breast Cancer Site
Cheeky Jewelry
Kevin Russell
Komen.org
Norcal Beagles