Friday, May 12, 2006
Something Nice to Look At

Thought I would leave everyone with something really nice to look at for the weekend. Vince asked me what I wanted for Mother's Day and for some reason I just can't say "Oh get me this or get me that" I mean it's Mother's Day not my birthday. I guess I could have told him, forget the roses, I'll take one of these instead, a little serenade from my favorite idol....Ha For some reason I don't think I'll be getting that, hummm, maybe next year.
Anyways, enough of my dreaming, hope everyone has a wonderful weekend and Happy Mother's Day to all the mom's out there. This is our day so make it special.

Welcome to our blog. We are an average family of 4 dealing with life's struggles and living one day at a time. Thanks for visiting!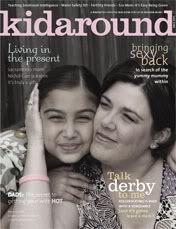 Breast Cancer Site
Cheeky Jewelry
Kevin Russell
Komen.org
Norcal Beagles