Sunday, June 04, 2006
I Believe I Can Fly
First baby getting ready to fly


Look Mom and Dad, I made it to the rocks

Mom and Dad watch proudly from our rooftop


Don't I blend in well with the rocks




Our house guests left their nest yesterday. I was able to catch a few pics of mom and dad watching as the little ones tried out their wings. I have never been a bird fan but this dove family is too cute. Today they have been hanging around the house, I think the little ones are staying close while they practice and perfect their flying skills. I really hope they return next year. It's been so fun watching this process.

Welcome to our blog. We are an average family of 4 dealing with life's struggles and living one day at a time. Thanks for visiting!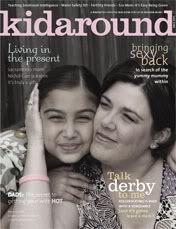 Breast Cancer Site
Cheeky Jewelry
Kevin Russell
Komen.org
Norcal Beagles