Sunday, June 04, 2006
Isn't She Lovely
Sis and Kev
Sis and Me and no she's not taller, it's the shoes Ha!
Shelbs and Sis
Kiss that bald head goodbye




We celebrated my sister's birthday today. I had to post a few pics from the gathering. I love my sister! I am soooo lucky to have her, she truly is a blessing and I don't know what I would do without her. She makes me laugh and we are best friends. Here's to her today, she is beautiful, smart, friendly, kind, warm hearted, funny, etc...and the best sis anyone could have. This is one reason why I am so happy to have 2 girls of my own. There is just nothing like having a sister. I look forward to the day when my girls realize what a blessing it is to have each other. They are on their way as they really do get along quite well but they are still too young to truly appreciate one another as my sister and I do. Happy Birthday Sis. I love you!

Welcome to our blog. We are an average family of 4 dealing with life's struggles and living one day at a time. Thanks for visiting!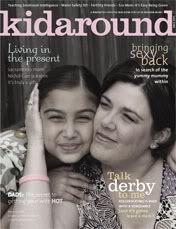 Breast Cancer Site
Cheeky Jewelry
Kevin Russell
Komen.org
Norcal Beagles