Sunday, June 18, 2006

The Newest Addition

My husband has been wanting another tattoo. He went to the tattoo convention yesterday and ran into a tattoo artist that he knew. He calls me at home and says, "Hey, I have an appointment for a tattoo tomorrow at noon" I immediately ask, "what are you getting a tattoo of?" he says, "You and the girls" I then proceed to tell him how I REALLY DON'T want him to get a tattoo of me but if he wants to get one of the girls that would be fine. He then says he'll call me back. Long story short we end up all going to the convention today (family outting on Father's Day) and he ends up with a tattoo of JUST ME, my face, a portrait taken from one of my wedding pictures, one that I don't particularly like (I'm just not good at taking serious pics). The artist did an amazing job but I am going to have to get used to looking at me everytime I look at my husband without his shirt on. Here are a couple pics of the new tattoo. He plans to add the girls at a later date, I have to get over the price of this one before I allow another (ha).

The "inspiration" picture

The new artwork

Looking better day 2

Welcome to our blog. We are an average family of 4 dealing with life's struggles and living one day at a time. Thanks for visiting!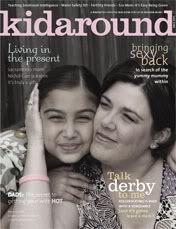 Breast Cancer Site
Cheeky Jewelry
Kevin Russell
Komen.org
Norcal Beagles