Monday, August 07, 2006
The Itch
THEN

NOW



Today is my 7 year anniversary. My husband sent me

these beautiful things

today. Gotta love him for that!

I can not believe it has already been 7 years. We have been through quite a bit and accomplished a lot in this 7 year time frame.




*We bought a home
*We have 2 beautiful daughters.
*We "relocated" (pretty much goes with buying a house)
*He underwent treatment for Hodgkins Disease shortly after we were married and today he is 6 1/2 years post diagnosis and doing great, no evidence of cancer remains.
*Currently I am undergoing treatment for breast cancer and hopefully 7 years from now at our 14 year anniversary I will be reporting that I am cancer free as well.

Those are just a few of the milestones over the past 7 years. All in all we have had so many good times. No itch here, and I am looking forward to many more good times to come. Raise your glass to us today and give us a toast and your blessings for many, many more happy years to come.

Welcome to our blog. We are an average family of 4 dealing with life's struggles and living one day at a time. Thanks for visiting!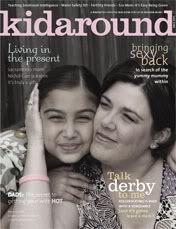 Breast Cancer Site
Cheeky Jewelry
Kevin Russell
Komen.org
Norcal Beagles