Wednesday, July 05, 2006

Fun With Family

This past week has been busy and so much fun. My grandparents, aunt, uncle, and one of my cousins drove up from Oklahoma for a visit. They stayed with my sister for a few days and with us for a few days. Everyone came over here for the 4th and we had a nice BBQ and did fireworks. I really think the cousins had fun playing together. It was so nice to see everyone. I have always hated that we live in different states and don't get to see each other often but the visits we do have are great, it's just SOOOO hard to say goodbye. Oh, I hate that part! They all left early this morning to head back home.

Welcome to our blog. We are an average family of 4 dealing with life's struggles and living one day at a time. Thanks for visiting!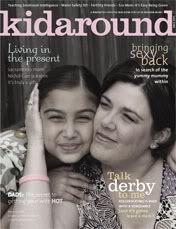 Breast Cancer Site
Cheeky Jewelry
Kevin Russell
Komen.org
Norcal Beagles