Thursday, August 03, 2006

The Results Are In

I am doing

this dance


right now. I had a CT scan on Monday and I met with my Dr. on Tuesday. My Dr. gave me the news that one of the lesions in my liver has shrunk a little and everything else is stable. No new growth! Yippee!! I have been undergoing treatment since November 2005 and so far I have never had anything shrink. Things have been stable which isn't bad, but I am ohhhh so excited to hear that something finally shrunk. I am hoping this current treatment is my golden ticket to remission (they call it NED now which stands for no evidence of disease). Call it whatever you want, I just pray that I will hear those words of a miracle someday. Just wanted to share my good news.

Welcome to our blog. We are an average family of 4 dealing with life's struggles and living one day at a time. Thanks for visiting!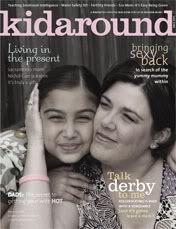 Breast Cancer Site
Cheeky Jewelry
Kevin Russell
Komen.org
Norcal Beagles