Tuesday, August 22, 2006

Odds and Ends

I know it's been awhile but things have been pretty busy over here. My mother in law had major surgery and thank the Lord she is doing well and should be going home tomorrow. I admire her strength and courage through all of this!!! I have been busy trying to plan Sydney's 3rd b-day party which is coming up in a few weeks. I can not believe she is turning 3, oh where has the time gone. Shelby is back in school and loving it so far so we are very happy about that. We have so much going on over the next few weekends. We have two b-day parties, we are going away with friends to celebrate both our anniversaries, and we will be in Monterey in a few weeks because a great friend of ours is participating in her very first triathalon. I am so proud of her. She set her mind to do this and she has really stuck with it. She is part of Team In Training which is a triathalon to raise money for the leukemia and lymphoma society. We are looking forward to going and cheering her on as she participates in this very rewarding and meaningful event. On another note, a few days ago marked my 1 year anniversary since being diagnosed with cancer. This past year I have learned so many things about life and friendship (and more then I ever wanted to know about cancer). I am happy to be here one whole year later to report that I am doing well just trying to take one day at a time and living life to it's fullest. Thank you to all my friends and family that have been tremendous support and strength for me. I draw strength from your support and I am so blessed to have you all in my life! Thank you.

Welcome to our blog. We are an average family of 4 dealing with life's struggles and living one day at a time. Thanks for visiting!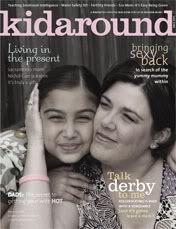 Breast Cancer Site
Cheeky Jewelry
Kevin Russell
Komen.org
Norcal Beagles