Wednesday, December 05, 2007

I Got Scrooged

Well I went for a CT scan on Monday and got the results yesterday and they were not as good as we had hoped for. It appears one of the lesions in my liver (the largest one to be specific) actually grew a little these past 6 weeks and there is another area within my body that it looks like this beast has spread to (it's called the Omentum). So what that means is, off this chemo and on to another. I was feeling pretty upset about it yesterday because whenever these drugs stop working I feel like I have just checked another one off my list of things to try. They tell me there are still several more drugs that we have not tried, but still, I am always hoping to get lots of time or use out of one before having to switch. I was on this treatment plan for almost 1 year so I suppose that is pretty good results but just not as good as I had hoped for. Ultimately I want to get that miracle and end up cancer free someday (preferably sooner then later) but for now I will have to just plug along and continue to hope for the best and believe that someday this will all be behind me. So for now, this Christmas, I have been Scrooged, no luck in my stocking but there is always next year, right. Maybe I will get that miracle in 2008. So the new treatment plan is a weekly dose of a drug called Taxol. Since this will be given every week and I am not up to driving to Stanford on a weekly basis, we are going to see if we can work with a local Oncologist here in Sac that can administer most of my treatments and then I will just go to Stanford for my scans and to check in with my Oncologist there who I really, really like!!!! So hopefully things will be underway within the next few weeks, I will keep you all posted. Hope everyone has a wonderful holiday season, I am planning to make the best of mine!!

Welcome to our blog. We are an average family of 4 dealing with life's struggles and living one day at a time. Thanks for visiting!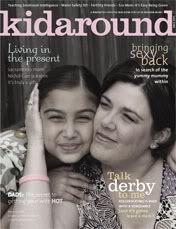 Breast Cancer Site
Cheeky Jewelry
Kevin Russell
Komen.org
Norcal Beagles