Tuesday, October 30, 2007
The Patch

We went to the pumpkin patch a couple weeks ago and had a great time, took a hayride, pet a few sheep, looked at a few cows and picked out a few pumpkins. Shelby loves this pumpkin patch because they have 2 Bermese Mountain dogs that are the "resident" dogs and unbelieveably, she loves these dogs, she hates our 2 resident dogs but loves these two. So she was happy to see they were at the patch again this year. Shelby has decided to be a pirate for halloween and Sydney wanted to be a cat like Dora which was just a plain black cat, nothing fancy, well wouldn't you know it, I could not find any cats costumes other then the "Diva Cat" or the "Fancy Cat" which of course look nothing like an actual cat. So we ended up with the "Phat Cat" yes Phat as in Baby Phat. It is very cute but not the traditional black cat that she was hoping for, she was disappointed for a minute but now she is all excited about her costume. I will be sure to take pics tomorrow of them dressed up. Oh, one last note about halloween, Shelby's school does not allow them to drress up for school, no parade, no nothing, very sad what modern day times have come to, I always loved the school halloween parade and looking at all the kids dressed up and all the different costumes. Oh well....

Last thing, I had my most recent CT scan and Bone scan last Monday and the results were "everything is still stable" my doctor said he was very pleased with my results and pleased that everything remains stable so good news to live off of for the next 6 weeks until the next scan.

Happy Halloween!!!

Welcome to our blog. We are an average family of 4 dealing with life's struggles and living one day at a time. Thanks for visiting!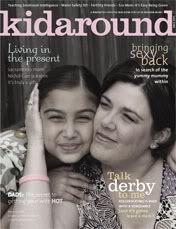 Breast Cancer Site
Cheeky Jewelry
Kevin Russell
Komen.org
Norcal Beagles