Wednesday, February 27, 2008

Drum Roll Please

The scan results were GOOD!!!!!! I got my results yesterday and all areas are either stable or slightly improved, so we were very pleased to hear that. My doctor said he is not surprised that things were not drastically improved because he said the class of drugs that I am on tend to work slower and "chip away at the tumors". I will continue on the current treatment plan for 3 more cycles (3 months) and then we will scan again. So all in all it was a very good day. I was very nervous and my heart rate was up when I got there but after they told me the good news I took a big cleansing breath and felt very relieved. Thank you everyone for you continued good thoughts, prayers, encouragement, support, etc, etc, etc....I know all of my wonderful friends and family are helping me beat this monster. So, that's the update. Big smiles!!

Welcome to our blog. We are an average family of 4 dealing with life's struggles and living one day at a time. Thanks for visiting!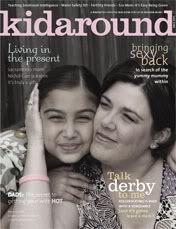 Breast Cancer Site
Cheeky Jewelry
Kevin Russell
Komen.org
Norcal Beagles