Sunday, February 24, 2008
These Eyes

I felt so bad last week. The girls had to both go for their physicals and initially we were thinking Sydney would be getting 3 shots. Shelby kept saying she felt sorry for Sydney having to get shots. Well little did we know Shelby would be getting 2 shots herself (and Sydney actually got 4). The look on Shelby's face when they said she would be getting 2 vaccinations, her eyes welled up and she was so scared. It has been years since she had a shot so I think she forgot that they really are not that big of a deal. We made it through tears and all and then I took them both for a nice big frozen yogurt after. They are both doing great, very healthy, Sydney is still on the "heavy" side weighing in at 50 lbs at 4.5 years old and Shelby is actually on the smaller side weighing in at 65 lbs at 10 years old. I guess I just need to continue to watch Sydney's "snacking habits" she's perfect to me though and the Dr. said once she starts to get taller then she will thin out.

Vince and I went to a crab feed last night which was a lot of fun. I have not been to a crab feed in YEARS!!! It was really good and we had a nice time. I will be heading to my sister's tonight because I am having my first CT scan after starting the treatment I am currently on. It's been 7 weeks so here's hoping this treatment is knocking it all out. I am feeling good, no new symptoms of anything. I am pretty much just tired from the treatment and I have also become a wig addict, I have 4 new wigs, one for every mood. I figure since I am saving a ton of money not having to color my hair or get it cut, better spend those savings on multiple hairdos. I think I am all done now. The owner of the wig shop wanted to give me a job there. I told her I could volunteer and wear wigs and cheer people up her reply was, "You never know what life has in store for you" so we'll see, maybe someday I can do something good like that. I think it would feel good. I will post my scan results on Tuesday night or Wednesday, fingers are crossed.


Welcome to our blog. We are an average family of 4 dealing with life's struggles and living one day at a time. Thanks for visiting!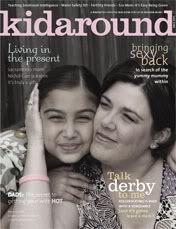 Breast Cancer Site
Cheeky Jewelry
Kevin Russell
Komen.org
Norcal Beagles