Sunday, January 13, 2008

New Protocol

Well I made it through my first week on the new treatment. I have to say I was pretty tired but then by Saturday I had cabin fever and needed to get out of the house. So far the treatment is not bad aside from having to take 2 naps a day, at least I didn't feel sick with it. So tomorrow I am off for my second dose of this lovely potion, hoping it is the "magic potion" for me. The nurses at UC Davis were very nice and although the facilities are no where near as nice as Stanford the care I received was very comparable and after all that's really what matters. So just wanted to let everyone know things are going well so far.


My niece is the one in the front.



My niece went to her first "formal" this weekend. She looked so pretty all dressed up. Shelby just looks at the pictures and I can see she is looking forward to the day when she can dress up in a fancy dress. I told her maybe Amanda will save her dress and Shelby can wear it to her first dance when she gets in college..Haaaa She was like, "COLLEGE???!!!!" I guess I didn't pull that one past her.

Welcome to our blog. We are an average family of 4 dealing with life's struggles and living one day at a time. Thanks for visiting!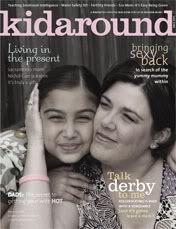 Breast Cancer Site
Cheeky Jewelry
Kevin Russell
Komen.org
Norcal Beagles