Tuesday, February 12, 2008

Love Is In The Air

The girls showin each other some LOVE


Well it's been awhile since I posted. Things have been pretty busy around here. Shelby is out of school for 5 weeks so we are going to try and stay busy so the girls don't get bored. This week we are going to visit some family in the Bay Area on Valentine's Day which we are really looking forward to and then after we will get to go see Vince for awhile so that will be fun.

Last week Sydney was sick with the flu so we had the pleasure of buying a new couch as she threw up on our old couch and well, that's pretty much the end of that. So all in all I am happy to be getting new furniture even if it is sooner then I had wanted to.

My brother in law had major surgery last week and I am very pleased to report that he is doing wonderful. It will be a long recovery but he is doing great and I am so happy about that. I went to the hospital to be with my sister after his surgery last week and once he is recovered and laughing no longer hurts, we have some funny stories for him, put it this way, those heavy pain meds combined with anesthesia make you do some pretty funny stuff. All kidding aside though, I am so happy he has this behind him and he is doing so great.

My treatment is going well. I had a few weeks of some pretty low white blood cell counts but as of this week they are higher so that is great. I will get scanned in 2 weeks and that will be our first look at whether or not this treatment is kickin some butt, my vote is that it is working!!

Well that's about it, hope everyone has a very nice Valentine's Day.

Welcome to our blog. We are an average family of 4 dealing with life's struggles and living one day at a time. Thanks for visiting!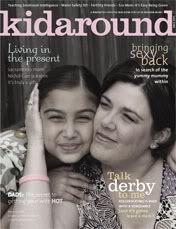 Breast Cancer Site
Cheeky Jewelry
Kevin Russell
Komen.org
Norcal Beagles