Tuesday, April 01, 2008
Did I Mention

I am going to see Daughtry next week, floor section, 7 yes just 7 rows from the front. Ahhhh, I am soooooo excited for this. It has been 6 months since I have seen these guys in concert and I am having serious Chris withdrawls. Haaaa... Vince is going with me to this concert so I will have to "control myself" or not. Haaaa..I will let you all know how great it is and hopefully I will have some yummy I mean good pictures to share.
Also, Vince has the same exact shirt that Chris is wearing in this picture, what a coincidence....

Welcome to our blog. We are an average family of 4 dealing with life's struggles and living one day at a time. Thanks for visiting!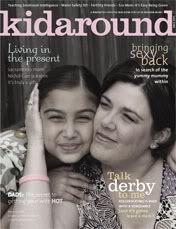 Breast Cancer Site
Cheeky Jewelry
Kevin Russell
Komen.org
Norcal Beagles