Sunday, May 11, 2008
The Troopers

The Boobie Troopers participated on our 3rd annual Komen Race For The Cure on Saturday and it was amazing! There were an estimated 25,000 walkers/runners and over 2.5 million dollars were raised. Every year I am inspired, amazed, humbled, and touched by the number of people supporting this cause. After the walk they have a survivor ceremony which is very cool. As I was leaving the ceremony to meet up with my team my brother in law saw a reported interviewing survivors. He encouraged me to go talk to the reporter so Kevin, Sydney and I walked over there and I was interviewed. Well what do you know, I made it on the evening news. There is a video clip of parts of my interview. You can view the video at http://cbs13.com/local and then just scoll through the videos until you see the one with a bunch of women in pink and click on it. There are 3 small comments by me in the video and a cameo of Sydney too. Haaaa...It was pretty cool to see myself on the news.

Thank you again to all my family and friends who walked with me and thank you to everyone who supported us with donations and/or good wishes, it's all your support that keeps me strong and encouraged and positive.



Welcome to our blog. We are an average family of 4 dealing with life's struggles and living one day at a time. Thanks for visiting!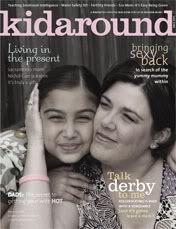 Breast Cancer Site
Cheeky Jewelry
Kevin Russell
Komen.org
Norcal Beagles