Thursday, May 01, 2008
Field Trips and Family

This has been a fun week, my grandpa and his wife arrived on Wednesday for a visit from Oklahoma. It has been so nice having them here. I am not going to want to see them go next week.

Sydney had a field trip today and she had so much fun with her friends. As you can see, the girls are already bonding in her class, as she says, "Girls Rule" Just as long as she keeps up that school of thought!!! Haaaa...

Well off to enjoy my family, just wanted to post real quick.

Oh, also, the Boobie Troopers will be doing our 3rd annual Komen walk on May 10th and our team has already raised $3,915.00. I am so appreciative for everyone's support. Year after year friends and family help us by donating so generously for suce a wonderful cause. Together we will help find a cure.

Welcome to our blog. We are an average family of 4 dealing with life's struggles and living one day at a time. Thanks for visiting!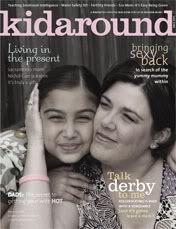 Breast Cancer Site
Cheeky Jewelry
Kevin Russell
Komen.org
Norcal Beagles