Monday, November 17, 2008
Disqualified

Well if I was running for any sort of "Mother of the Year" award I certainly would have been disqualified. Friday I sent my Sydney to Kindergarten with NO SNACK!!! She was sure to tell me all about it when she got home. I felt so bad I can just see her opening her lunchbox because it WAS in her backpack to find it completely empty. Luckily her teacher had some "emergency crackers" but I still felt really bad. So no mother of the year here. Haaaa...

The girls have been playing dress up lately and coming down modeling some of their best outfits for us. They have the moves down and the walk, so cute.

Welcome to our blog. We are an average family of 4 dealing with life's struggles and living one day at a time. Thanks for visiting!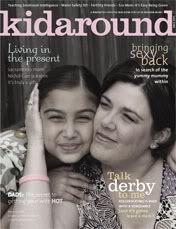 Breast Cancer Site
Cheeky Jewelry
Kevin Russell
Komen.org
Norcal Beagles