Friday, January 23, 2009

11 Years Already!!!

Shelby opening a "pre-birthday" gift
Sis and Jenna at Hana Japan for Jenna's b-day dinner

Stormy is shy about turning 2


Well Shelby will be 11 years old tomorrow and I can remember the day she was born like it was yesterday. She started a whole new era for Vince and I and life has been wonderful ever since the day she was born. Yes we have had lots of trials and tribulations but Shelby (and Sydney) have helped us through those times. I look at her and remember when Vince was diagnosed with cancer 9 years ago, it was Shelby that gave me the strength to know it would be ok. When I was diagnosed with cancer 3years ago it was Shelby (and Sydney) that gave me the strength then to know, I will be ok. For the past 11 years I have looked at Christmas Eve with a whole new excitement. I have played with toys again and loved unconditionally. I have smiled and laughed more then ever. I feel so blessed to have my 2 beautiful daughters but tomorrow is all about Shelby. I will be surprising her with a cooking session at a place called Dinner My Way. This is one of those places where you prepare dinners and take them with you, pop them in your freezer and then take them out and cook them when you are ready to have them. Shelby wants to be a chef when she grows up so I decided this would be the perfect gift for her. I am so excited about it, I can't wait to see what she thinks about getting to do ALL the food prep without her controlling mother standing over her shoulder. Haaaa...I am promising to just observe and let her do it all. I will let you know how it goes.

We have lots of birthdays this month...Shelby celebrating 11 years, my mom celebrating 50 years (or maybe more, let's just say it's a "big birthday year"), our kitty Stormy celebrated 2 years, my cousin Jenna celebrated 19 years, and our good friends son Coley is celebrating 6 years. January is a big year for birthdays for us.....

One more thing I have not posted about yet, I got scan results last week and my liver is still CANCER FREE!!!! I still have some trouble spots in my bones but right now that's the worst of it so I am happy dancing for the next 8 weeks until my next scan. Thanks for all the thoughts and prayers, they continue to work!!!

Welcome to our blog. We are an average family of 4 dealing with life's struggles and living one day at a time. Thanks for visiting!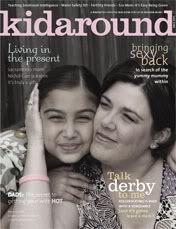 Breast Cancer Site
Cheeky Jewelry
Kevin Russell
Komen.org
Norcal Beagles