Friday, February 20, 2009
Pink With a "Capitol" P


Last night was the kick off event for the 2009 Sacramento Komen Race For The Cure. My mom, the girls, and I went to the state capitol to attend the event. I was honored to be presented with a certificate of achievement for being one of the top 100 fundraisers for the 2008 Sac Komen Race For The Cure. If it were not for all my generous family and friends and all their/your continued support I would not have received this "award" so thak you all for everything you have done and continue to do for me!!! There were a few speakers last night and then they lit the state capitol up pink, it was so pretty! The crowd was smaller then I expected but it was still a great night. Here is a little video highlighting some of our evening. Hope you enjoy and again, THANK YOU to everyone who has supported me so generously through this journey, you all give me strength and words can not express my true gratitude.



Next up, Disneyland, we leave on Sunday and we are really looking forward to a nice family vacation.

Welcome to our blog. We are an average family of 4 dealing with life's struggles and living one day at a time. Thanks for visiting!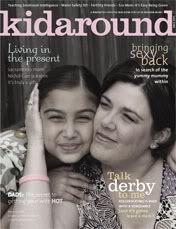 Breast Cancer Site
Cheeky Jewelry
Kevin Russell
Komen.org
Norcal Beagles