Thursday, March 26, 2009

It's All Good

I had a Pet scan last week and received the results today and I am more then pleased to say that my liver is still free and clear and there are no new areas of concern. The areas in my bones are pretty stable, there may be a slight worsening but not enough to alarm my doctor or to warrant a change in treatment so for now it's proceed as usual. I am very pleased about this. So while we are on the subject...the 4th Annual Boobie Troopers Komen Race For The Cure is approaching and I am looking forward to it again this year. We have some new team members that will be joining us as well as some original team members that won't be able to make it this year, but, although those that will not make it will be missed, I just feel so fortunate they have been able to walk by my side for the past 3 years and I look forward to them rejoining next year.

Sydney had open house at her dance lessons this week and she did so good, it was the cutest thing ever. Shelby has decided to take Hip-Hop dance lessons with I think she will be great at. She has decided she is not the sports type and I have been trying to encourage her to get involved in something so I was so happy when she came to me and said she wanted to take dance lessons again.

Well that's all for now. Thanks for checking in.

Welcome to our blog. We are an average family of 4 dealing with life's struggles and living one day at a time. Thanks for visiting!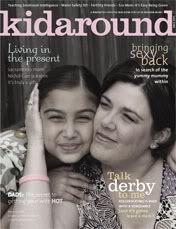 Breast Cancer Site
Cheeky Jewelry
Kevin Russell
Komen.org
Norcal Beagles