Tuesday, March 10, 2009
A Tad Late With The Disney Review

Well we had a blast in Disneyland. We were able to do everything we wanted to and some things more then once. Shelby had been wanting to ride Space Mountain since we were there last year but last year we ran out of time so this year we made sure to go on it and she officially HATED it. Vince talked her into riding the Matterhorn with him and she got off that and said she will never ride it again so then while she is still suffering from the trauma of that ride her and I head over to Space Mountain and I am sure she is going to like it. I mean who doesn't like Space Mountain, it's been my personal fav since I was a kid. So as we are waiting in line we get to the point where they start showing videos warning about the sudden motion and speed of the ride and I then notice the excitement in her face completely GONE. As we get closer to the front of the line I start pointing out all the little kids getting off with smiles on their faces thinking that is sure to make my daughter not feel so frightened. So she sticks it out, we are directed to go to the line that puts us in the very front of the roller coaster, I am thinking bonus for me but probably not the best spot for my nervous co-pilot. So we take off and she just screams the whole way. After the ride we met back up with Vince and Sydney and she immediately releases all that emotion and breaks down in tears. Pour thing, I guess it's safe to say my kiddos are not into the adrenaline rush. Maybe someday....

Our friends David and Chrissy flew in for the day and spent one day with us in the park which was very nice. Oh, and we had breakfast with the characters and Sydney, my daughter who never turns down food was ready to get out of that restaurant once she saw Captain Hook, she wanted nothing more to do with her breakfast and she just kept an eye on him. Of course 10 minutes after we left she asked for an ice cream sandwich.

Welcome to our blog. We are an average family of 4 dealing with life's struggles and living one day at a time. Thanks for visiting!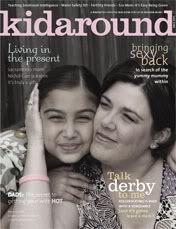 Breast Cancer Site
Cheeky Jewelry
Kevin Russell
Komen.org
Norcal Beagles