Monday, April 17, 2006
Easter Eggs etc...

Here are a few pics of Vince and the girls coloring Easter eggs. We had a low key holiday. We visited a local church for the first time and I was quite impressed it was like attending a concert and a play, very nice and uplifting. We had a small Easter get together here at our house and that was about it. Ohhh, not sure if you noticed but our blog has been "madeover". I love the way it turned out, much thanks to my friend for entering me to win a "blog makeover" and to TrollBaby Graphics, she did an awesome job.

Welcome to our blog. We are an average family of 4 dealing with life's struggles and living one day at a time. Thanks for visiting!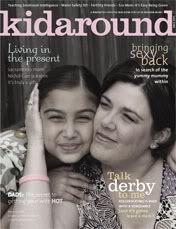 Breast Cancer Site
Cheeky Jewelry
Kevin Russell
Komen.org
Norcal Beagles