Monday, April 24, 2006

Walking for a CURE

I feel so good today. My family (including my husband and 2 wonderful girls), my bestest friends (including their 2 wonderful children), my mom, my sister, my cousin, and possibly my 2 other bestest friends are all going to participate in the Sacramento Komen Race For A Cure. The walk/run (I of course will be walking) is going to be on May 13th and we are all very excited to be participating. This is so close to me considering what I am going through and I am so happy to be able to actually participate in the walk myself. I know it will be a great time and very rewarding. I feel so blessed that my friends and family want to participate and raise money for this wonderful cause. Some may think how unlucky I must be to have been cursed with breast cancer especially at this young age (not that it is ever ok but you know) well I have grown to see things differently these past 8 months. I am so LUCKY to be surrounded by such loving friends and family. I mean what a true blessing in my life. Had this not happened to me it may have taken a lot longer for me to really see and appreciate those wonderful people in my life, I now appreciate them everyday and truly value each and everyone of them.

Welcome to our blog. We are an average family of 4 dealing with life's struggles and living one day at a time. Thanks for visiting!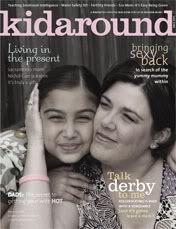 Breast Cancer Site
Cheeky Jewelry
Kevin Russell
Komen.org
Norcal Beagles