Monday, August 13, 2007

Beyond Our Wildest Dreams

All of us with our "new" family














I couldn't resist throwing this one in of Stormy















The beautiful flowers Vince got me for our anniversary










As some of you may know, Vince has recently been in contact with some of his family on his father's side that he had never met. Turns out he has a couple aunt's right here in the Bay Area. This weekend we all went to meet them and it was so wonderful. Going into something like this you never know what people will be like, will they be nice, warm, friendly, open to a relationship? Well let me tell you the warmth and caring that was given to us was beyond our wildest dreams. This was the best experience and these people, Vince's family, our family, were so kind and friendly. I could not be happier for him. We are really looking forward to spending more time with them and getting to know everyone better. This was a great start to something wonderful, more family!!!

In other news, Sydney will be starting back up at preschool this week and she is very excited about that. Also, Vince and I will be having a fun night out with our great friends this Saturday. We are finally going to see Jersey Boys in the city and I can't wait. My brother in law is in the show and from all that I have heard, it is wonderful!!! So, we are really looking forward to spending time with great friends and seeing the show as well. Oh one more important event, Vince and I celebrated our 8 year anniversary last week. I still can't believe it has been 8 years already. Since Vince is not home during the week before he left for his 3 nights away he surprised me with some beautiful roses. It took me awhile to figure out why he bought 8 flowers. I finally realized, duhhhh, one for each year of marriage. So sweet of him. We also both got new rings, he got a new wedding band and I got a new ring, not wedding ring, I guess you could call it a "right hand ring" haaaa...it has diamonds and a beautiful pink sapphire. I love it, it's simple, nothing fancy, but very pretty.

Not much else going on. I am doing well. I have been a little tired and my hands and feet are still peeling and on fire but other then that all is great. I will try to post more often, I have been a little bad about updating our blog these past few months. I hope everyone is still enjoying reading it though.

Welcome to our blog. We are an average family of 4 dealing with life's struggles and living one day at a time. Thanks for visiting!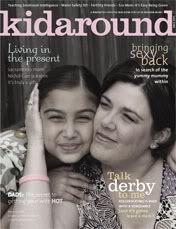 Breast Cancer Site
Cheeky Jewelry
Kevin Russell
Komen.org
Norcal Beagles