Tuesday, August 21, 2007

Givin' Props Where Their Due

Sydney's 1st day of Preschool


We have been having lots of fun lately. Sydney started back to Preschool and she is enjoying it. Last weekend Vince and I along with two of our great friends went to see Jersey Boys (the Broadway play) in SF....Can I just say that if you have not seen this show you MUST go!!!!! Oh what a night....I loved this show and to top it all off, my brother in law is cast in the show. As usual his music/guitar playing skills are flawless and it was sooooo cool to go see the show and actually know someone personally in it. The music is amazing and really this show is worth every penny. It is running through Sept. 30th so if you get a chance, please do yourself a favor and GO SEE IT before it's too late!!!!
So speaking of shows, it's the big countdown....Tomorrow is the long awaited Daughtry concert and yes, I am going!!!! I CAN'T WAIT!!!! As you all know I am a HUGE fan and Shelby and I are really looking forward to seeing him live, again!!! My mom is going to take Sydney too so it will be a fun time for all....I will post any good pics I might get. Well off to get some beauty rest, I will need to so I can look my best for one of the HOTTEST men alive!!!! Haaaaaa...

Welcome to our blog. We are an average family of 4 dealing with life's struggles and living one day at a time. Thanks for visiting!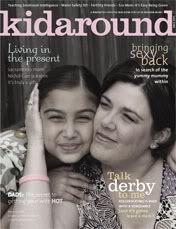 Breast Cancer Site
Cheeky Jewelry
Kevin Russell
Komen.org
Norcal Beagles