Friday, July 13, 2007

Way Over Due

Sorry it has been so long since I posted, things have been busy around here. My grandpa is visiting from Oklahoma and we are having lots of fun having him here! He is good for my health because he never stops making me laugh!!!

Our house has not sold yet and we are starting to get impatient. We will be lowering the price again in hopes that that will bring us a buyer.

The girls are doing great. Shelby will be starting back to school in a week and a half. I can not believe her summer break is already almost over. I was really hoping we would be moved by now but not so.

We had a wonderful 4th of July. Apparently lots of people in our neighborhood just got back from Mexico because the amount if illegal fireworks this year was crazy...We had fun watching them (as long as they didn't land on our house) they were more exciting then the "Safe and Sane" ones that we purchased. By the way, when did the price of fireworks skyrocket???? Man they are expensive and really not even as impressive as I remember. Oh well, I guess that's why they are considered "Safe and Sane".

I did get some good news last week. Apparently because of the study I am involved in at Stanford my doctor does a "tumor assessment" on my liver. I guess this assessment involves measuring the tumors and reporting on their change. Well my last CT scan revealed no change however, when my doctor did the actual measurements there was a very slight decrease in the size of the tumors so, although the report said no change there was actually a small change for the better. I was very pleased to hear that!!! I will be going on the 27th for more scans and to review the results of the genetic testing I had done. We'll see if I am a carrier of a mutated gene. I will let you all know how that turns out.

That's about all that has been going on these past few weeks. Thanks to everyone that continues to keep me in their thoughts I really appreciate it!!!!

Welcome to our blog. We are an average family of 4 dealing with life's struggles and living one day at a time. Thanks for visiting!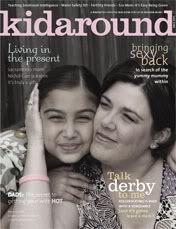 Breast Cancer Site
Cheeky Jewelry
Kevin Russell
Komen.org
Norcal Beagles