Wednesday, April 22, 2009
Gearing Up
Easter 2009


Cousins

Well, we are gearing up for our 4th year of the Boobie Troopers participating in the Sacramento Komen Race For The Cure. Despite the bad economic times we are currently in, the Boobie Troopers have already managed to raise nearly $3,000 so that is wonderful and I thank everyone for all their generosity. I know this year it may be harder then ever to donate so thank you everyone who has made a contribution and for those who are unable, well thank you for your continued moral support, it means so much to me!!!!

Well we are in the middle of a mini heat wave and the girls have been having fun outside with their water guns. Sydney was enjoying soaking her big sister but the funnier part was that Shelby had the hose in her hand and rather then soak her sis back she just said, "Sydney, stop" I guess being the reservist that Shelby is, she did not realize she could have REALLY gotten her little sister back, quick!! Haaa..

The girls have just about 1 month left of school and then we call it another year. I can't believe how fast this school year went by. Sydney is more then ready to move on to 1st grade and Shelby might be ready for 6th however, I am not ready for the thought that this next year will be her last year in elementary school.

From a health standpoint, things are still going well. Yahhhhh for that!!

Welcome to our blog. We are an average family of 4 dealing with life's struggles and living one day at a time. Thanks for visiting!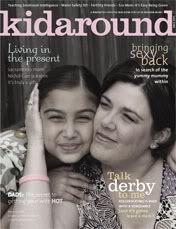 Breast Cancer Site
Cheeky Jewelry
Kevin Russell
Komen.org
Norcal Beagles