Sunday, May 10, 2009
Another Success

Yesterday was the Sacramento Komen Race For The Cure and the Boobie Troopers participated again. This was our 4th year participating and it was a great success. There were 20,000 runners/walkers this year and they rasied 1.8 million dollars. The Boobie Troopers did excellent with our fundraising efforts, we raised as a team almost $5,000 which is so great!!! Every year I try to think of something unique for us to wear so this year I ordered buttons for us that said "I'm a Boobie Trooper" but we also has cute flowers for our hair and ribbon for our sleeves made courtesy of Aimee (one of the Boobie Troopers and a great friend) and my cousin made these adorable ribbons for us to wear on our shirts too. My cousin had the idea of us wearing sashes like Girl Scouts do and each year adding another pin/button to them, I LOVE that idea!!! I want to say thank you to everyone again for supporting us and for my loyal Boobie Troopers (both new and old) Thank you so much for everything, you guys are the best.

Today is Mother's Day and after a long day yesterday I think I will just sit around and do nothing today. Hope everyone has a wonderful day.

Welcome to our blog. We are an average family of 4 dealing with life's struggles and living one day at a time. Thanks for visiting!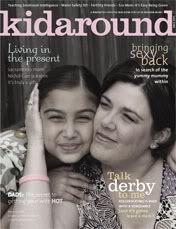 Breast Cancer Site
Cheeky Jewelry
Kevin Russell
Komen.org
Norcal Beagles