Thursday, May 21, 2009

Winding Down

The girls enjoying the great outdoors




Stormy enjoying a nice nap indoors on our bed. What a big kitty!


Well the school year is winding down, can't believe I will have a first grader and a sixth grader next year. The girls are excited for their summer break. We hope to be able to visit lots of family while they are off. Not sure if I mentioned in a previous post but Shelby is taking a hip-hop dance class and she is really enjoying it. Sydney is still taking tap and ballet and will be having a recital in July and she has also just started Girl Scouts. We have only had 1 meeting so far but I think this is going to be lots of fun for Sydney.

The weather is warming up and the girls played all last weekend in their little blow up pool. Sydney kept her sister out there all day and Shelby was such a good sport about it.

Other then that, not too much to report. Hopefully I will have lots of fun things to talk about while we are on summer break.

Welcome to our blog. We are an average family of 4 dealing with life's struggles and living one day at a time. Thanks for visiting!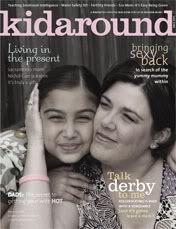 Breast Cancer Site
Cheeky Jewelry
Kevin Russell
Komen.org
Norcal Beagles