Tuesday, June 16, 2009

What A Kick Off

Kindergarten Promotion



Well summer is here, the girls are out of school, and we have been pretty darn busy. Shelby is helping out in one of the kindergarten classes twice a week, being on year round school, even though we are out, there are students still in school. Shelby loves helping in the class and she calls it her "job". We headed to the mountains for a weekend away last weekend, my niece was here this past weekend, this coming weekend we are going camping with some friends and the weekend after that we will be in Clovis, so as you can read, June has been quite a whirlwind.





I took the girls to see Up in 3D last week which we all LOVED, Sydney especially loved her 3D glasses, so much that she decided to wear them to Shelby's school choir performance, she said they were her, "1st grade glasses"...Ohhh, dear, guess I better make those disappear quick like. Shelby going into 6th grade will not be happy with her 1st grade sister wearing 3D glasses to school each day....Haaaa, the joys of having a younger sister, right? I was a younger sister and I know I embarrassed my sis a few times with my choice of clothing, think Hawaiian print moo moo and sweater, yes, I did wear that to school in the first grade, once. and the sweater, well it was under the moo moo, lovely!!




Shelby got her hair cut today and I am not happy about how grown up she looks, geez, how can it be that a hair cut can change their look so much????

Sydney has been loosing teeth like crazy, she has lost a total of 6 already and the permanent ones are all in the process of growing in but at various stages so, her mouth is looking a bit "messy" right now, but cute of course.

That's about it for now, just wanted to let those that read this know we are still around, just very busy.

On a health note, I had a PET scan last week and I get the results this Thursday so I will keep you all posted.

Welcome to our blog. We are an average family of 4 dealing with life's struggles and living one day at a time. Thanks for visiting!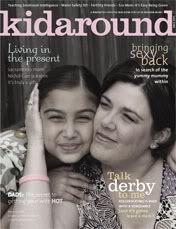 Breast Cancer Site
Cheeky Jewelry
Kevin Russell
Komen.org
Norcal Beagles